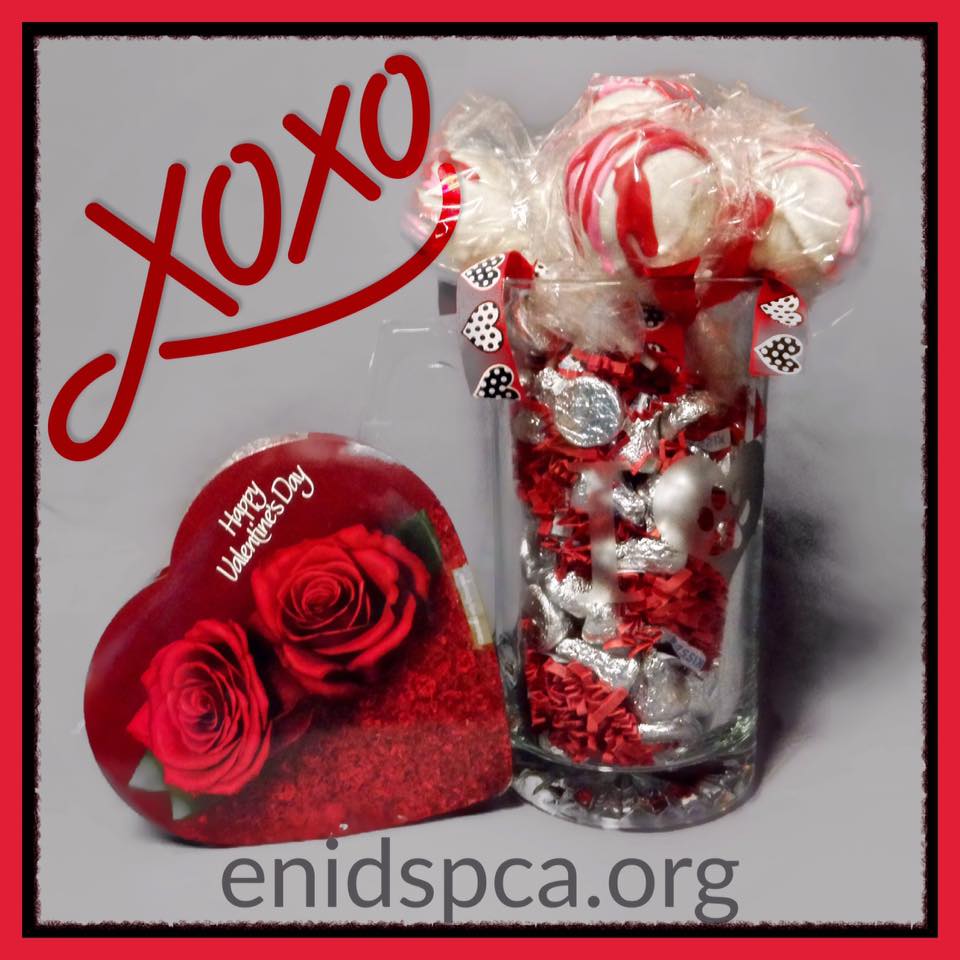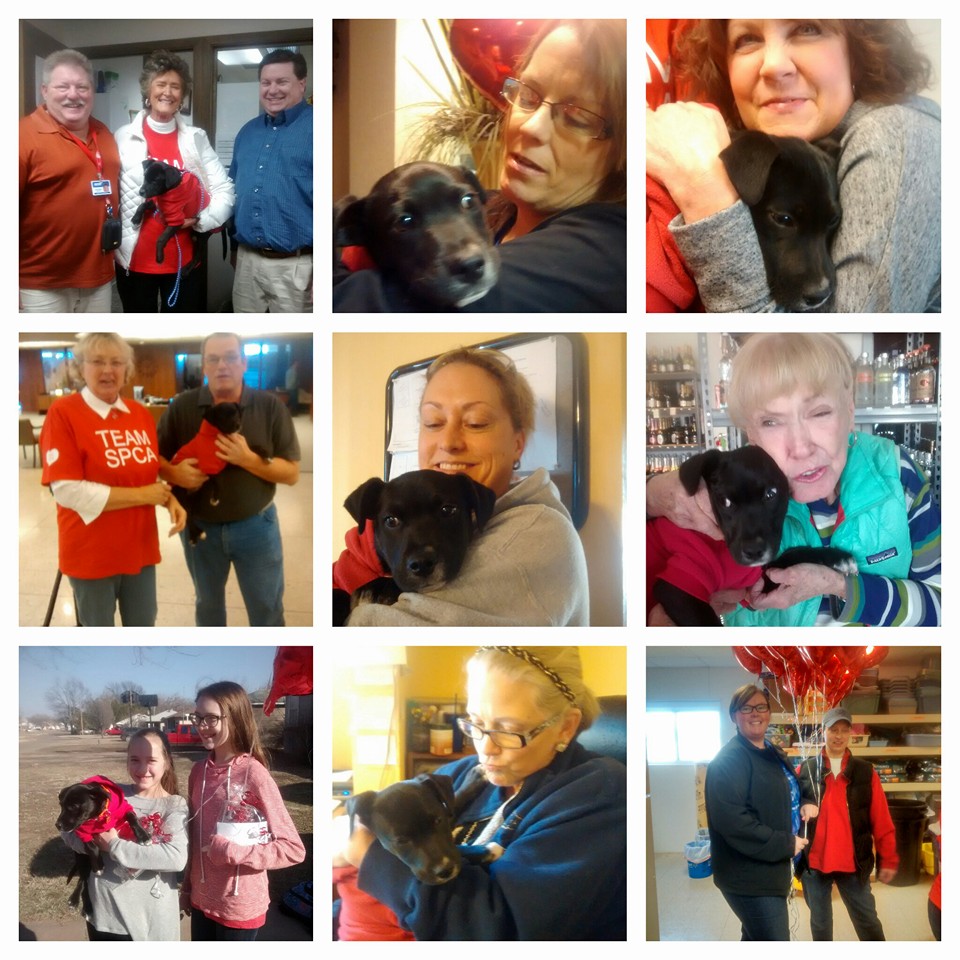 Valentine Puppy Gram
Boxes of chocolates are SO overdone! Flowers? Forget it! This Valentine's Day, surprise your sweetheart with a PUPPY GRAM! We think shelter pets are the best – and what better way to spread the word than to send an adoptable fluffy puppy to your Valentine? On Valentines Day we will deliver Puppy Grams to 20 lucky Valentines.
How it works?
For your $40 donation your Valentine will be so excited to see one of our adorable shelter pets as they deliver a sweet surprise! What could possibly be more purr-fect!
Delivery in Enid only. We can deliver on base. The puppy visit will last about 15 minutes or so.
What Goodies Will Be Delivered?
• Lots of Puppy kisses
• Etched Glass Mug Filled with Chocolates
• Cake Pops Thanks to The Cupcake Shop
• Box of Assorted Chocolates
• Valentines Card with Your Special Message Written Inside