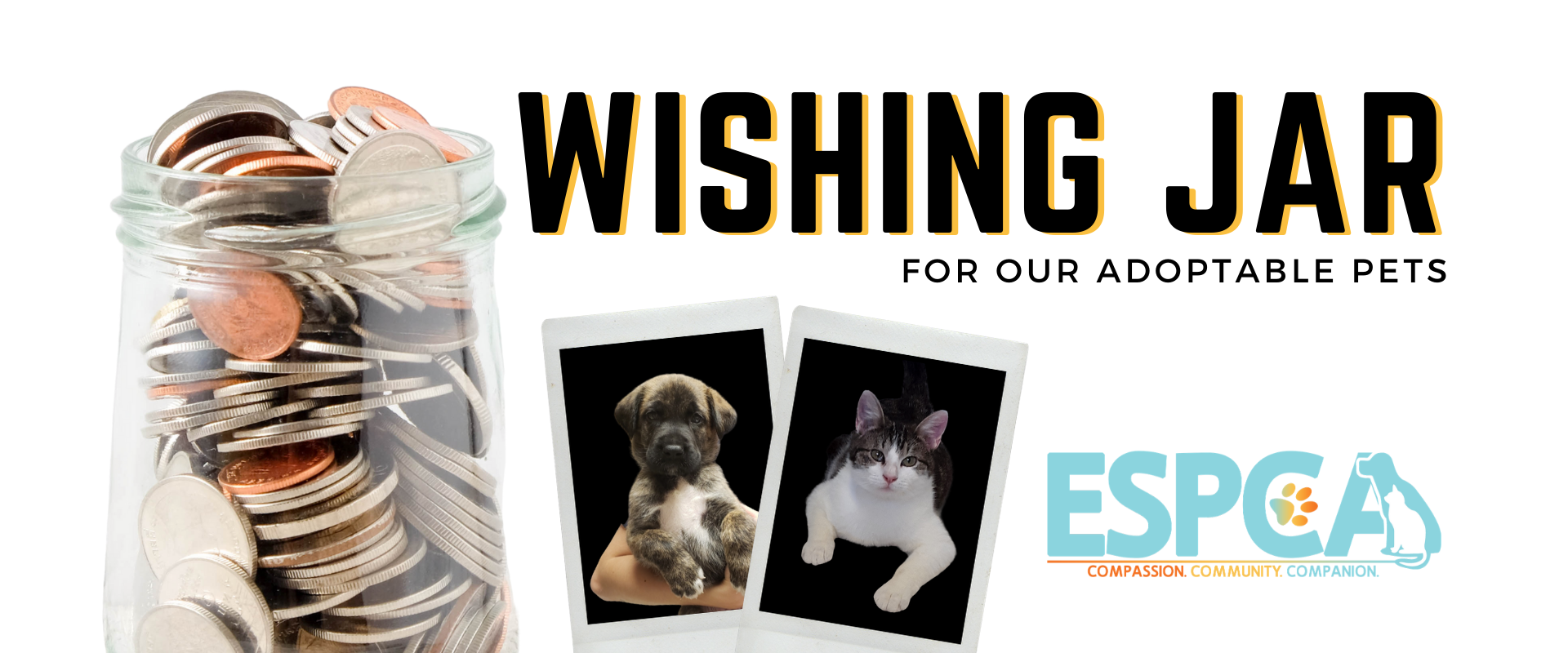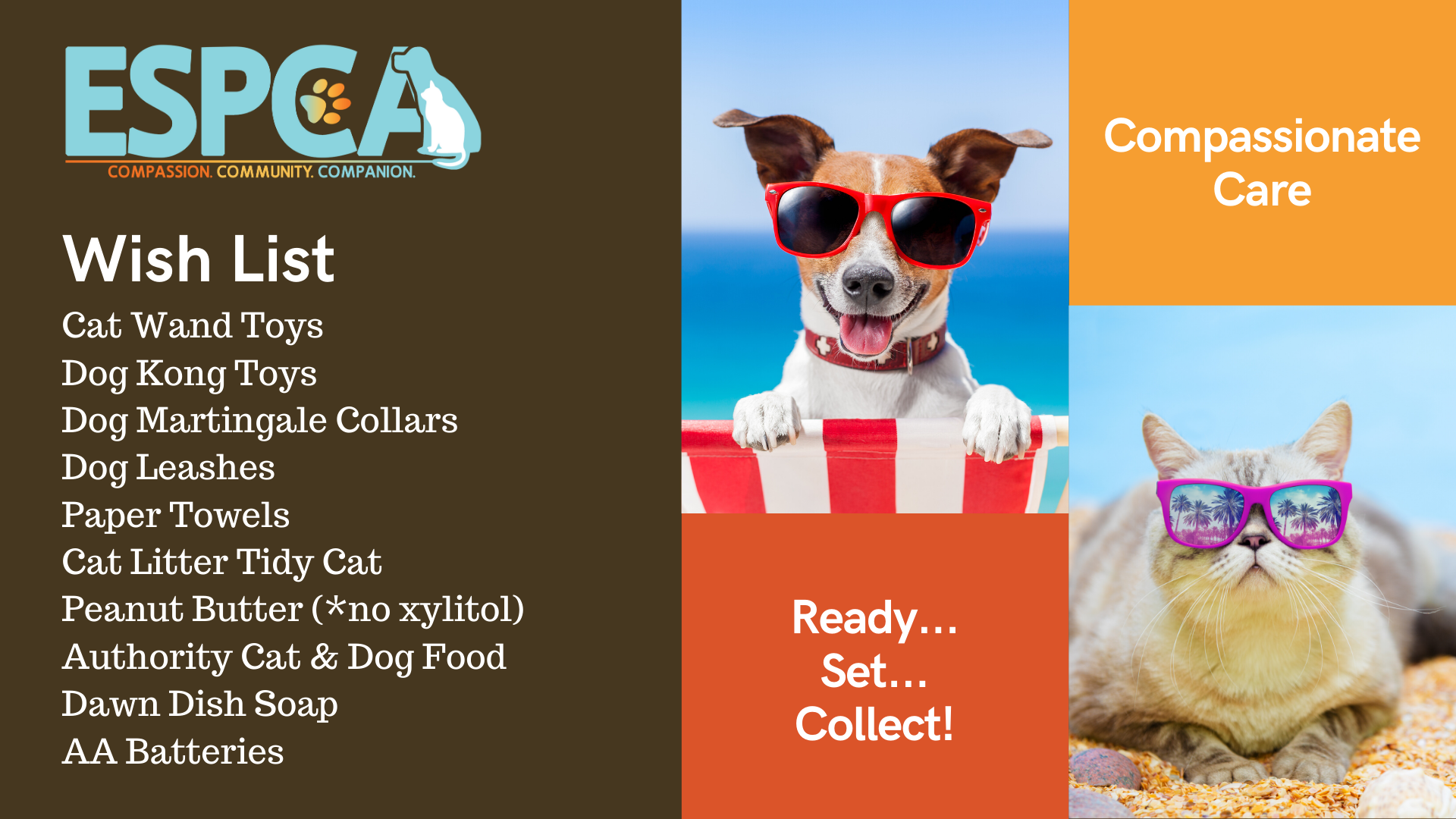 Friends, we are launching a summertime program for our young ESPCA supporters and their families! We are working hard to help adoptable pets find homes this summer, and kiddos can help us with this important mission. The Wishing Jar program allows families to learn more about how our shelter functions. 
Stay connected with our animals by sending them well wishes, learning about our important programs, creating animal artwork, and also collecting loose change to help these lovable pets have cozy beds, nutritious food, and the important medical care that they need. 
1. Sign up on our website
2. Find a container you like and decorate it. 
*You can use an empty chip can, a tissue box, a glass jar, or any other container that you choose. 
3. Designate it, your family's ESPCA Wishing Jar, and place it in a visible spot in your home. 
4. Print out the ESPCA monthly "wish list" of items that our shelter pets need, and place it on or near your Wishing Jar. This will help you remember where all of that spare change will be going to when you fill your jar. 
During each month, we invite kids to create drawings, write their dreams and wishes for our animals, and work toward a lofty goal of $50 in coins collected.
Each family that signs up will receive a special email from the ESPCA with exclusive information about the pets that you are helping, along with jokes, stories, ideas for games and more. We will showcase the artwork and well wishes on our social media and award prizes for the most coins collected each month. 
Ready, set, start collecting!