COACH = Adopt a player (pet)
CHEERLEADER = Share on social media
TEAMMATE = Volunteer to play, walk, and train (18+ for dog kennels)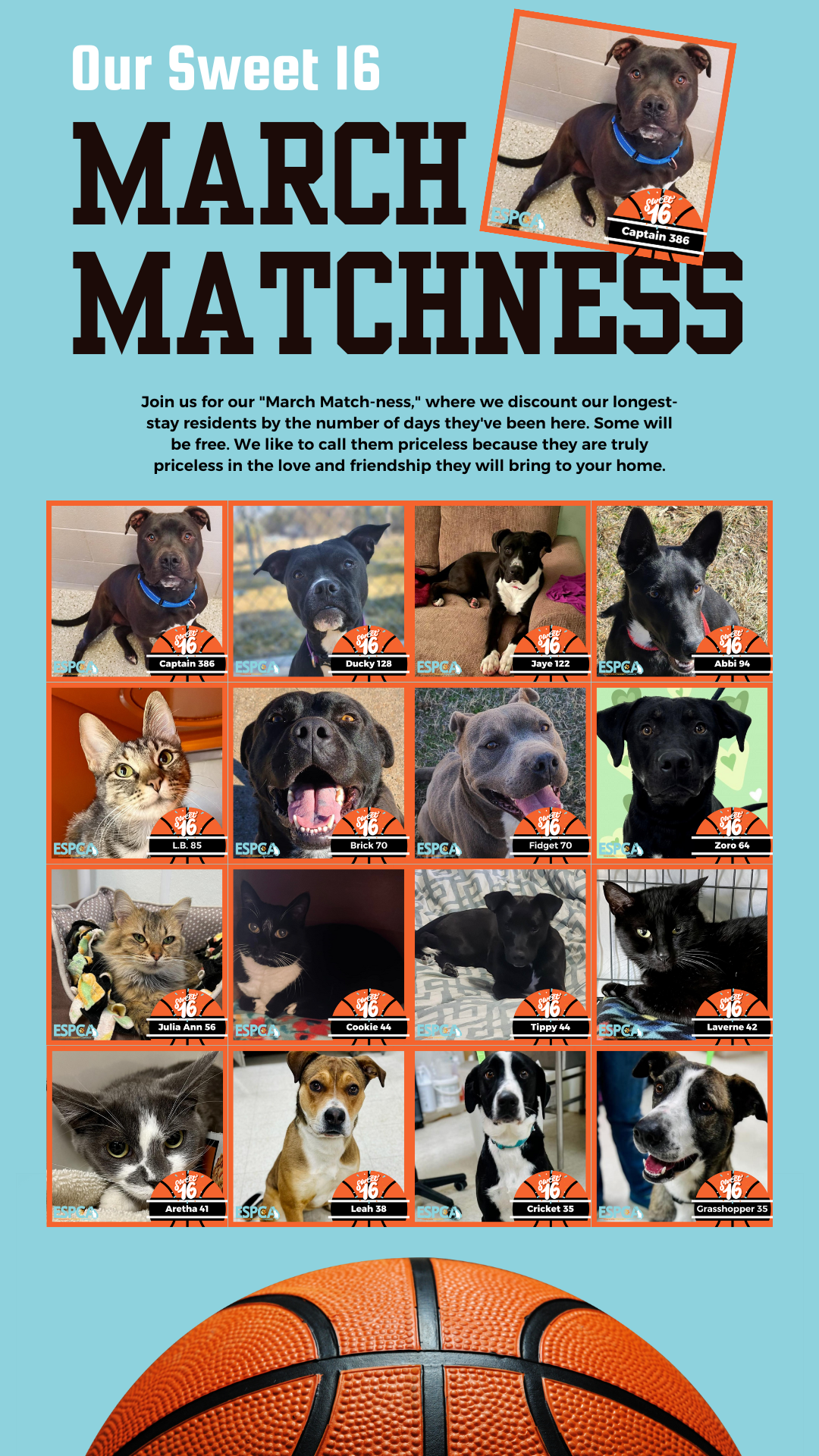 CAPTAIN
Captain needs a home to help him with his best GAME. This handsome guy has an ATHLETIC build and the ability to BANG THE BOARDS and RUN THE COURT.
BREED
Terrier, American Staffordshire / Mix
JULIA ANN
Julia Ann needs a home to help her with her best GAME. This pretty girl is a SLAM DUNK when it comes to independent PLAYERS. Julia Ann purr-furs to be a BENCHWARMER.
BREED
Domestic Medium Hair